Meet Team ReGeneration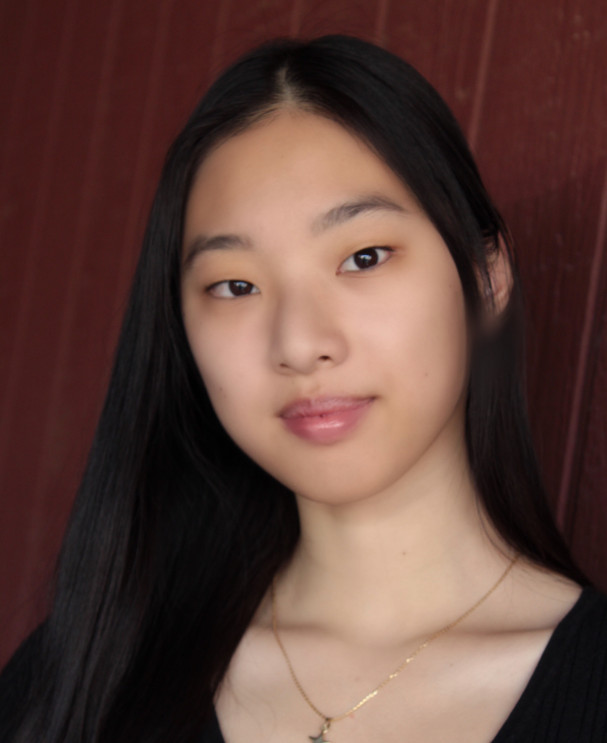 Ariel Cheng, 18
(Narrator, Production Manager)
Ariel Cheng is currently an undergraduate student at the University of Arizona. Cheng has acted in many various plays during her high school career and still continues to act in other productions in the local Tucson, Arizona area. Many of the productions she acted in includes Done to Death, Much Ado About Nothing, and Curing Greed. Other projects she has acted in includes student films. Ariel Cheng has joined the Regeneration production as a stage manager, the narrator, and understudy for all female actors. She joined this due to her interest in becoming more environmentally friendly. This project/play promotes the ideas that Ariel Cheng hopes to share with others in hopes of combating the drastic climate changes.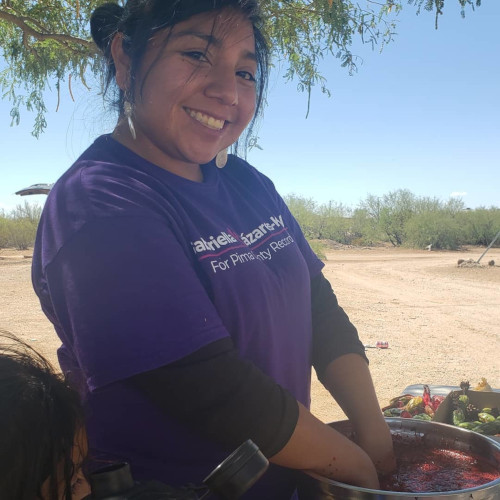 Tierra Domingo, 21
(Ha:san)
My name is Tierra Rose Domingo. I am 21 years old and live in Arizona on the Tohono O'odham Nation reservation in the village of Pisinemo. I really enjoy singing, when I am at work by myself I sing all day everyday it's my favorite pastime. I also love listening to podcasts, I feel like I learn something new every day. When Jana asked me to be in her play I was so thrilled, I will do my best job at acting to make her proud! This is actually my first time being in an actual play and I am very nervous but excited! I have already learned so much from Jana just from a few rehearsals we've had and I can gladly say I get a little better each time. I believe that this play will be a great way to open our eyes to the horrible things global warming will lead to in the future but also possibly give a little push to the ones that can do a little something with their actions and voices!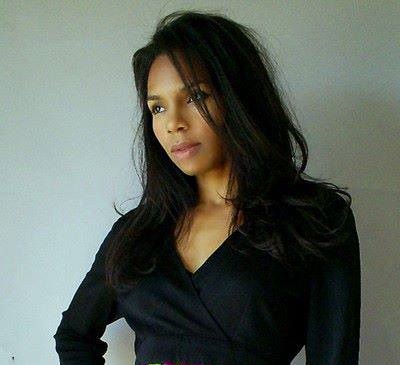 Simone Hines
(Ha:san's sister, Tashina)
Simone Hines is a talented singer-songwriter and actor. A New Jersey native, Simone is a William Esper Studio graduate with film and theatre credits.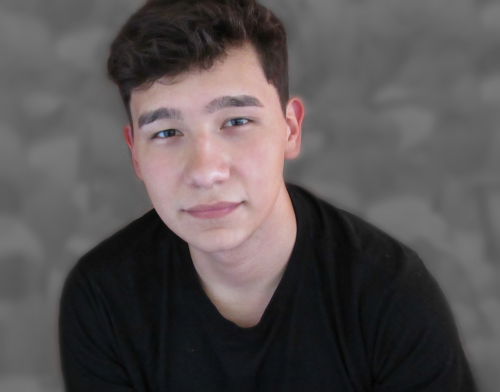 Eduardo Rodriguez, 21
(Rogelio)
Eduardo Rodriguez is a graduate from Pima Community College, receiving his AFA in Performing Arts. He has performed all around Tucson and out, while receiving multiple awards in theatre. He is thrilled to be a part of an awesome group and excited to be working digitally. Eduardo took interest in ReGeneration for its meaning, how its words brought awareness to our environment. A likely possible path to not only Tucson's future, but for everywhere else if no actions are taken. The relationships between ReGeneration's characters brought him forward to the script as he loved the interactions between them, how they bring togetherness and passion to create a better outcome for the next generation and so on. Lastly, he thanks his family and friends for supporting him. Much Love.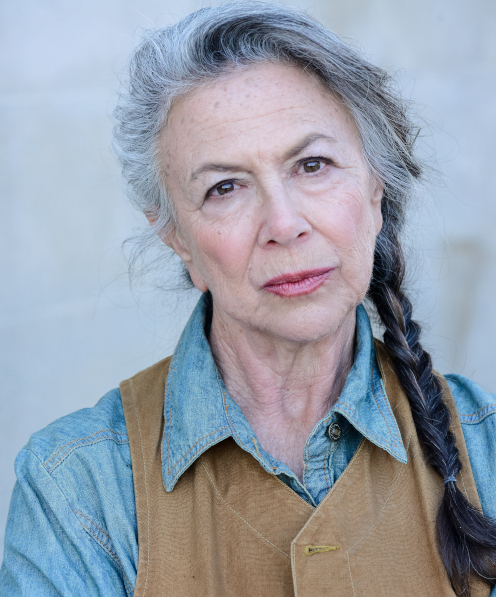 Rhoda Pell
(Abuela)
I've appeared in many theater productions, indie films and commercials. I'm passionate about connecting with people, and find the arts a great way to do that. Please enjoy my pix and demo reel on IMDb.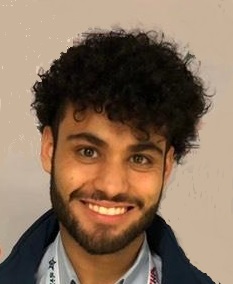 Victor Garcia Rodriguez, 24
(Rogelio's brother, Ramon)
UA Graduate with degrees in International Journalism, Film and Television. My interest peaks when we speak on environmental mindfulness. It is easy to be aloof and enjoy the amenities technology grants us and not ponder on the cataclysmic decay our world is enduring. After I read the script for ReGeneration, I was given a peep into what Tucson may look like in a not-so-distant future due to climate change. I have grown up in a world with less green than my parents and my descendants will most likely live under the same conditions Hasan and Rogelio are living in the story. I hope people become mindful and choose to at least try to change their lifestyle to a more renewable one. This play shows us that one doesn't have to come up with a whole new way to fix things, our ancestors may as well have already had the blueprints to the answers.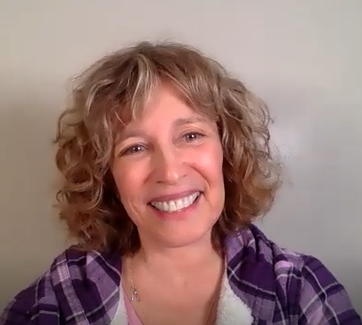 Judith Eisenberg
(Martha, Crazy Weed Lady)
I've been acting in both theatre and film for many years. I also like to write and produce my own work. I really love to study acting. Sometimes I love my classes more than I love being cast in a project. I am passionate about history, anthropology, reading books on a variety of topics and environmental issues. I'm a long time member of the Sierra Club, Center for Biodiversity, Audubon Society and Nature Conservancy. I love the character of the Crazy Week Lady. She is a big-hearted woman who lives by her values and doesn't care if that gets in the way of what others think of her. I have enjoyed being a small part of such a young, diverse and talented cast. The script is great and covers such needed topics. To me the natural world is so inspiring and re-generating for my body and spirit.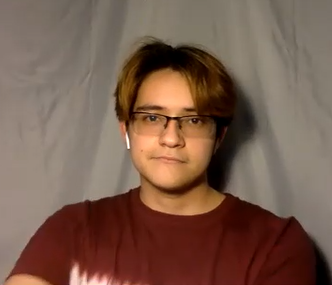 Andrew Trevers, 18
(Alex)
I have been in productions including but not limited to Curious Incident of the Dog in the Night-time, Shakespeare's Much Ado About Nothing, and Rodger and Hammerstein's Oklahoma! I joined the ReGeneration project because as a young Latinx person it spoke volumes to me to be able to work with such a diverse cast and to be able to talk about a subject that affects me and the very town I call home.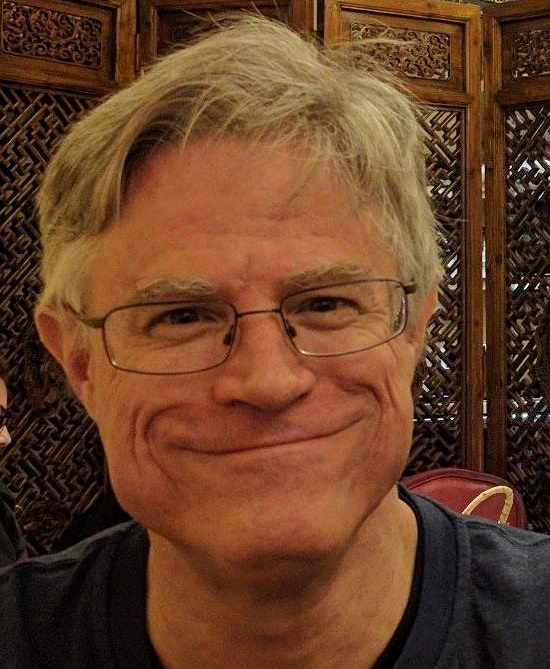 Ben Manning
(Alex's Dad, Richard)
Ben Manning is a producer of the Tucson Actor Showcase, a local cable program, and has acted in a local production of Pillowman. He really enjoys working with this talented and hardworking group of young people.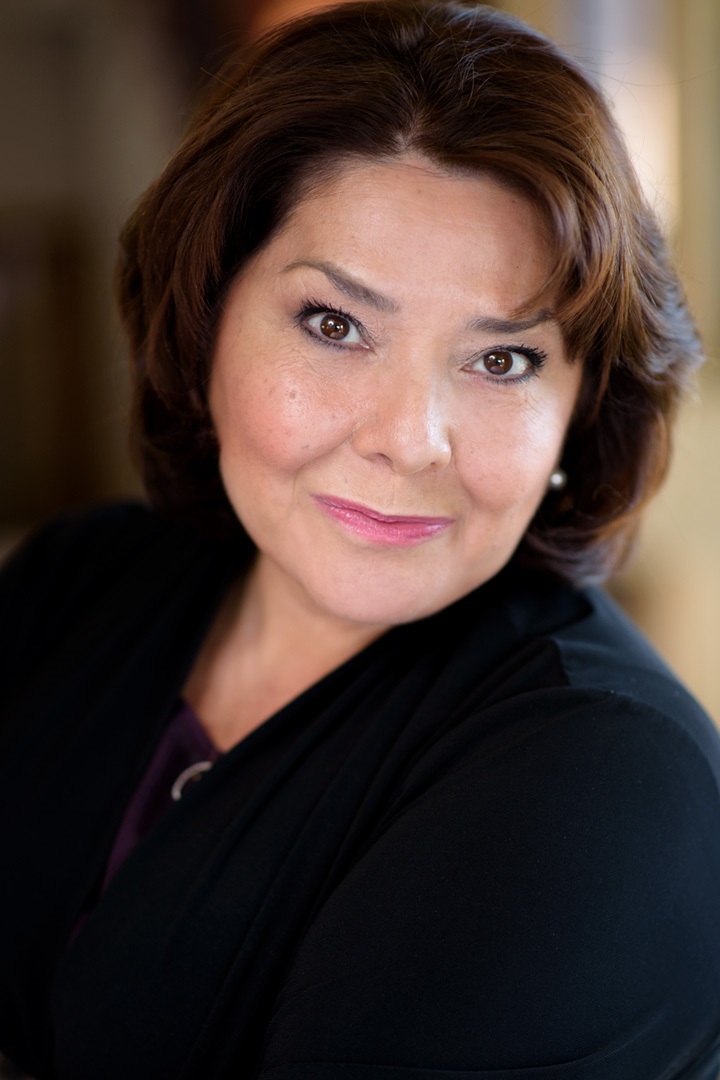 Grísel Wilson
(Susana)
Grísel Wilson is an award-winning writer and director. Her film, AMBIGUITY, CRÓNICA DE UN SUEÑO AMERICANO, has won several awards including: Best Foreign Film and Best Director. Grísel's screenplay IXMUCANÉ PASTOR won the Golden Palm Award at the Mexico International Film Festival and Best Drama at Oaxaca International Film Festival. She also hosts a talk show on YouTube: IN BROKEN ENGLISH WITH GRÍSEL WILSON, where she discusses social awareness issues and contemporary topics. Grísel has dabbled in acting in several feature and short films. Her acting skills have won her various awards in festivals. She was picked to be part of the children's Netflix show WONDEROOS as Abuelita Parrot.
I am thrilled to be part of ReGeneration, The Tucson Story because it is a story that needs to be told. This play will open minds and help people to see the need to think about our environment in the near future.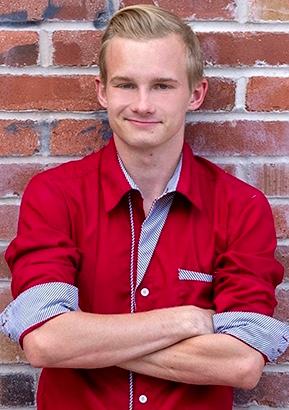 Dean Friskey, 19
(Guy, Tech Lead)
My name's Dean Friskey, I've been acting for about 6 years now. I've competed and won at State for Sound Design, been in 14+ shows and just love the theatre community and what it brings out in young and older adults. My biggest passions are theatre and psychology, I feel as if they work hand and hand with each other especially on stage. I'm a very simplistic guy, I like to hit the gym every afternoon, spend time with good friends, and work my butt off to make some money. I mainly wanted to be in this production because I saw it as a huge opportunity, and also because my best best friend is the whole reason I'm in theatre and have such a passion for it. We always talked about doing a professional show and making it big, he passed away my senior year and never got the opportunity; so this one's for him. I'm hoping to just get more experience from doing this show and learn more from other actors, and to put on an awesome production. Why do I care? Why not care? Everyone, especially younger kids of this generation should understand the importance of what we're doing to this earth. Our generation is responsible for taking care of the future, so us and everyone should know how to prevent problems from occurring so we don't hit a dystopian future for our ecosystem. I think this production is a perfect way to spread the word and get people to listen.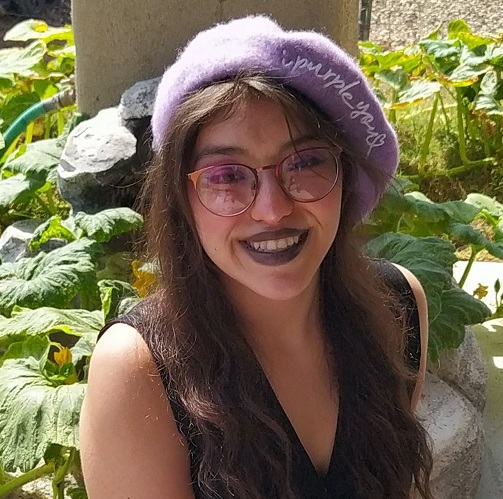 Itzel Macius, 18
(Dru, Assistant Director)
Hello! I'm Itzel Macias. I've been into theater all throughout high school and used to be in small plays when I was a child. I love theater, dance, biking and do volunteer work in my free time. I've been doing volunteer work with an organization named Living Streets Alliance for around 6 years-they revolve around making streets a safe and accessible environment for everyone. As well as being a part of a good amount of protests for a variety of social justice issues and am part of the human rights club in my school. All the information I had about this production was that it involved water harvesting and being environmentally conscious-which caught my interest since I do love the idea of not killing the planet. As I learned more about this production, I wanted to be a part of it to learn as well as be part of a depiction of what the ideal future could be.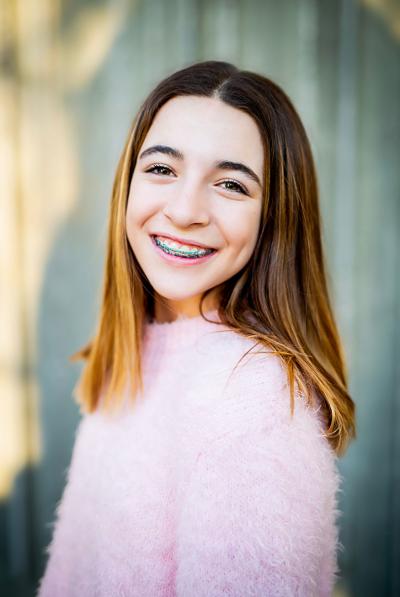 Bella Cucchetti, 14
(June)
Bella Cucchetti is 14 years old, and a freshman at Xavier College Prep in Phoenix, AZ. She has been in over 14 shows and has been acting since she was 9 in local community theatre. She has done several plays, and even a radio play this fall, but her favorite means of expression is through musicals. She is involved in her school's Drama Club and enjoys working with young children. She volunteers every summer as a counselor at her church summer camp and even started an Improv group called Bella's Tales to share her passion for improv/acting. She also loves creative writing, playing piano, painting/drawing, singing, dancing and all types of music!
This production has really taught Bella the importance of sustainability and preserving our environment. She has been working hard on some art to help spread the word about this incredible production and hopes that it inspires others to think about their environment and take a part in making this world a better place! Thanks, Jana Segal for this opportunity to share in your dream.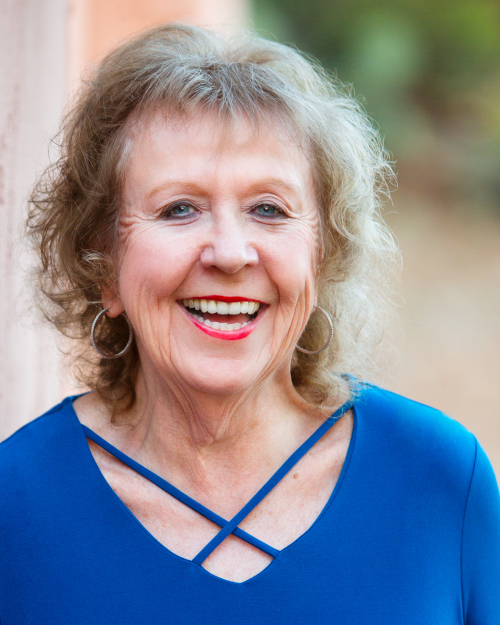 Annie Koepf
(Librarian)
I am a retired elementary school teacher. I started acting 4 years ago, and have caught the bug. I am pleased to be a part of this production with an important current message.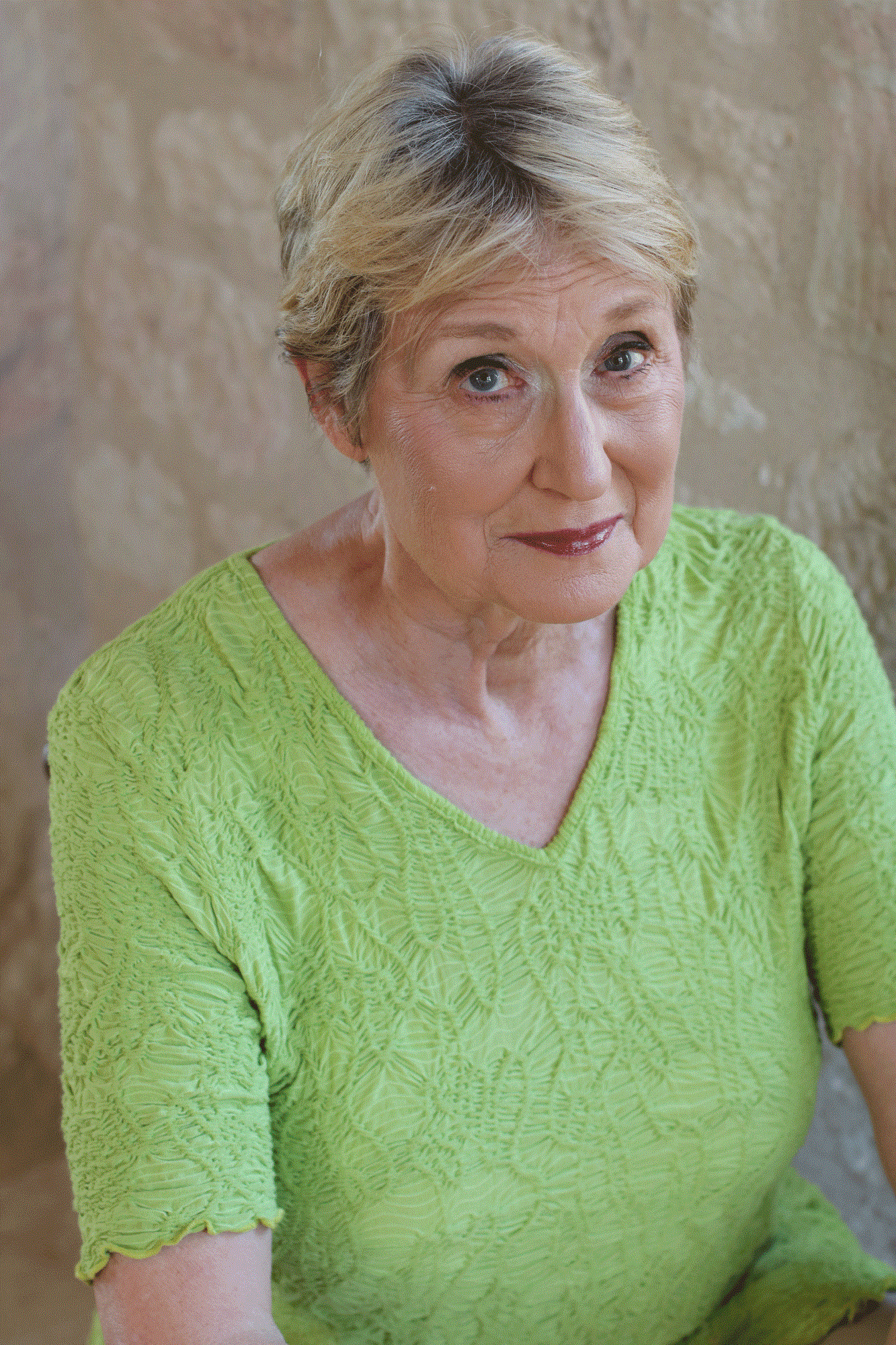 Anne Dalton
(Bertie)
Anne Dalton transitioned from being a freelance photojournalist to filmmaker when she produced the film, The Price of Silence, about domestic minor sex trafficking, in 2011. It raised awareness of this national problem. She went on to produce other short docs focusing on community life in Tucson with an emphasis on art and health, including the award-winning Puppies & Poses. In 2015, she established the IFA Production CoLab to provide training and hands-on experience for beginners in film production. She currently works as a free-lance director and serves on the board of Independent Film Arizona. Her most recent production, Feeding our Souls, will premiere at the Tucson Jewish Film Festival in January, 2021. In 2019, she began film acting and has appeared in five films to date.
Anne's current part playing a homeless person in the production, ReGeneration, gives her the opportunity to speak up about the impact of man's slow destruction of our planet, one of her main concerns.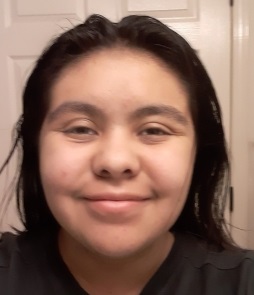 Ruby Servin, 14
(Company)
Hello, my name is Ruby Servin and I love listening to music and helping other people. I hope that ReGeneration will raise awareness and spread ideas and inspiration to all about what is going on in our communities.
Ruby is also a talented artist. She is lending her skills to this production by doing the popsicle puppets for the storytelling scene.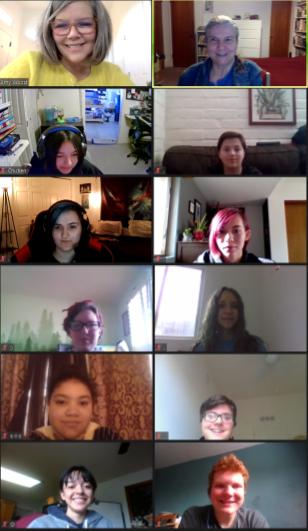 Sky Island High School Art Students
When Jana reached out to the Sky Island art teacher, Amy Wood, about the possibility of her art students contributing their skills to the production, she understood that it was a long shot - especially with all the challenges of teaching a class on Zoom. Sensing an engaging project for her students, Ms. Woods arranged for Jana to present her idea to her Visual Art and Art/Design students. The students listened intently as Jana shared with the class the reason she decided to do the play. How she had observed that there wasn't as much rain as when her boys were little and how she had become concerned about the water crisis we were leaving for them. In her pursuit for a sustainable solution, she found out that there was enough water for everyone in Tucson if everyone harvested the rain. The only problem was that hardly anyone knew about it. So she wrote this play to reach out to the young people who would be most affected. She explained that she needed the students expertise and talent to make this project more compelling to teens. Together, they went through the list of set descriptions needed for each scene: a desert scene, a dilapidated house in the wash, a community garden, an ambulance outside of a house in the barrio, an oasis in the desert... They selected the projects that spoke to them and are diligently working to get them completed before the virtual premiere.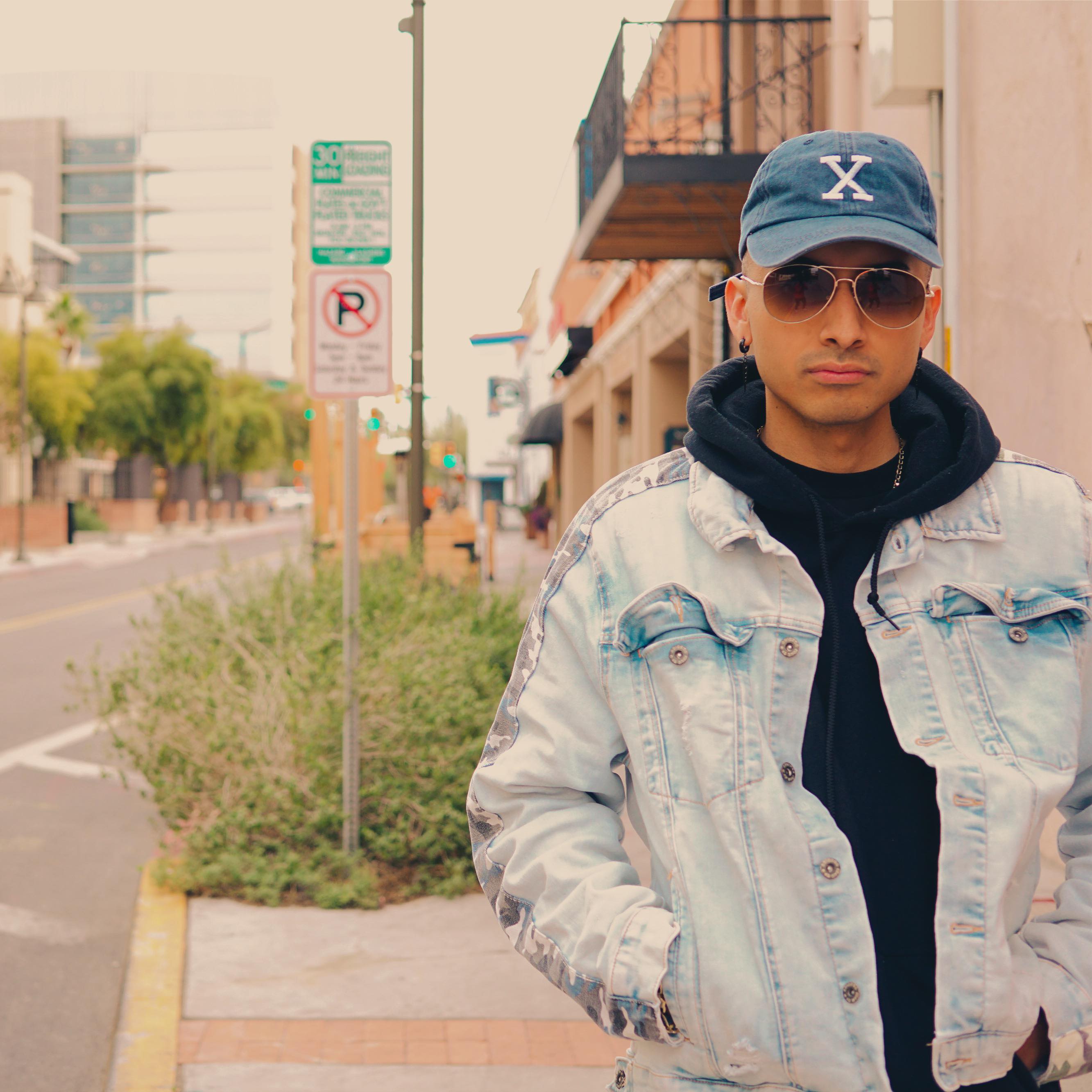 R3D
(Recording Artist)
R3D was born and raised in Tucson, Arizona. He has been involved in music since the age of eight and began writing at the age of 12. He started rapping because he wanted to be heard. No one listened when he spoke but when music got involved everybody listened. He came from a neighborhood in South Tucson where you're either a gang member or sheltered at home for protection. And he didn't want either, so he became an artist. Writing music kept him away from what most of his peers were doing. It kept him busy so he had no time to be out getting in trouble. It also freed him from many problems growing up. Became a kind of therapy so when he had problems he didn't speak to a person, he spoke to a mic. Eventually people heard, and he gained the respect of the people in his neighborhood.
I'm all about cleaning the earth. Saving the planet, we live in it and we must keep where we live clean. I also want my kids, kids, kids to have a better future but it starts with us. Therefore our kids will learn and continue to keep earth clean so their kids future will be brighter than ours.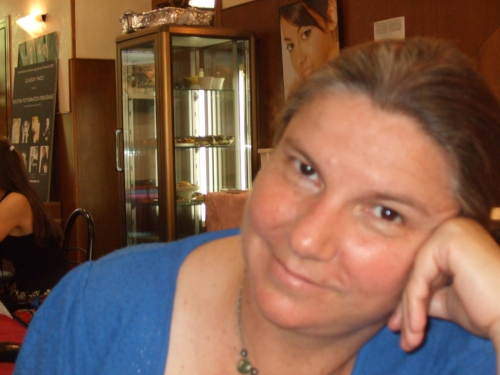 Jana Segal-Stormont
(Writer-Director)
My journey hasn't exactly taken me where I expected when I completed my MFA in Dramatic Writing. After working on several love projects like co-writing the award-winning short, Model-T Biscuits with my mom (Lorna Beall) and raising my two boys, I spent years building Tucson's independent film community and writing movie reviews to promote filmmakers who produced meaningful films. In the process, I inadvertently watched a few environmental docs which led to the most important trek of my journey - embracing a sustainable desert lifestyle with my husband, Dan. Inspired by a scruffy gang of rainwater harvesting enthusiasts, we started spending our weekends digging basins to capture the rain. (You can read about our adventures and mis-adventures at Sustainable Living Tucson.) We spent the last seven years learning everything we could about sustainability and climate solutions and sharing that passion. It was exhausting!
After searching my heart, I've finally decided that the best way to reach people is through storytelling. I love telling environmental stories like "The Beaver Family" and "The Santa Cruz River Story" and using my filmmaking skills to make videos like No! (That Isn't Recyclable). It is such a joy to get back to my first love of playwriting. I am so blessed to be working with the talented cast and crew of ReGeneration: The Tucson Story. I truly believe that we can all use our talents and passions to create a sustainable future for our children and generations to come.
This is the vision for a sustainable future that inspired my play.